When you sign up to give a one-time or monthly $30 donation, you will be helping struggling individuals and families find hope and rebuild their lives.

The Cost of Living in Los Angeles At a Glance
Every day, individuals and families struggle to make ends meet. Between the high cost of living, inflation and the low supply chain, communities are facing significant financial burdens.
At the Dream Center, your one-time or monthly donation of $30 will matter to a family struggling to pay rent, to a single mom struggling to feed her kids, or an individual trying to recover from addiction and rebuild his/her life.
Tap the icons below to see how you can make $30 matter.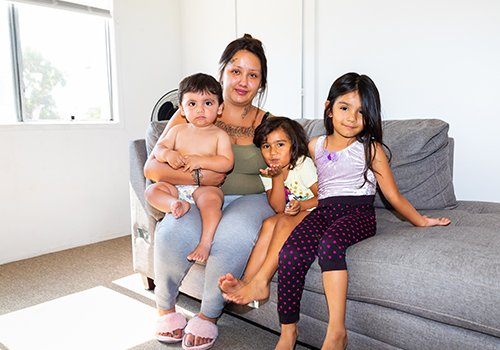 Adriana Barajas

Foster Care Intervention
My name is Adriana and I am a single mother. I've had a DCFS case for the past three years and it has been a long journey improving my life and the lives of my kids.
From being homeless, I now have a house and live happily with my kids by my side again. I've been working with different case workers and through one of my social workers, I was referred to the Dream Center.
The Dream Center brought us a new bunk bed, a mini fridge, and many more things we were in need of. This was my first time getting help from them. Now I know I can receive the help I need and continue to grow and flourish in life for myself and my kids.
I have a relationship with God. Ever since I became homeless my relationship with Him grew stronger. Now that I have my apartment, my goal is to go back to college and pursue a career so I can eventually get off Section 8 and be financially stable.
James Brown

Homeless Families
Before coming to the Dream Center I'd lost my job due to COVID-19. Unable to pay the bills, my family and I found ourselves homeless on Skid Row. Then the Adopt-A-Block program found my family while on outreach, and told us about the Dream Center. But it wasn't until an incident where I was stabbed in the face, nearly losing my life, that I decided to give the program a try.
Today I have stable employment, and I'm saving money. My kids respect me and trust me again. I'm more disciplined, as I have a commitment to God and family. Today our family has more hope, as we expect and desire that life can only get better from here! Moving forward, I'd like to get our family's house back in Michigan, while I continue pursuing overall stability in life. If you're considering this program, take a chance. Believe in yourself and trust God, you won't regret it.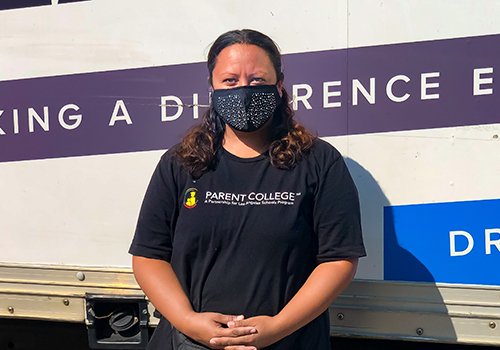 Veronica Valle

Mobile Food Banks
Being able to count on Dream Center Food Truck in the most difficult moments of my life has been a blessing from God. My life has gone through difficult times financially speaking and thanks to the Dream Center, I have been able to get help feeding my family. The Dream Center provides me healthy food every Tuesday, and I am so grateful to them.
It comes from my heart to be part of the volunteers, supporting computer classes to children after school, exercise classes, offering physical and mental health education for my community and also helping organize food distribution. It is a pleasure to be able to help and is a blessing to receive help when I need it most. God is everything to me and my family, in Him I have faith and hope. My prayer is to be able to find a job when everything related to COVID improves.
Your monthly commitment of $30 can make a difference.
Make November 30 matter
by making your $30 donation.