When you sign up to give $20 a month, you will be directly helping people in need or struggling, to find and hope and rebuild their lives.

What did you spend $20 on today?
Every day, $20 is spent on all types of things,
but how many of those things really matter at the day's end?
At the Dream Center, $20 can mean the matter between a single mom struggling to feed her kids, or a homeless person looking to get off the streets and rebuild his/her life.
Tap the icons below to see how you can make $20 matter.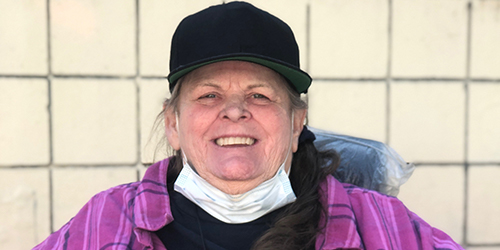 Barbara, Food Truck
After I retired, I needed help obtaining food. When I found out about the Dream Center, they helped me get the food I needed. I also needed community and through the Food Truck ministry, I have found community because I get to meet new people and friends.
I used to be an addict and a prostitute. I wish I had known about the Dream Center rehabilitation programs because I probably would have gotten sober a lot sooner. My son went to the DC for shelter and while there, he learned about the clothing and food giveaways. I receive food every Tuesday. The Dream Center provides groceries for me and I also started going to church again at Angelus Temple.
Klaudia Bilek-Carrillo, Homeless Families
I was raped at the age of 13 and that is when my addiction to heroin began. I was lost, insecure, and physically and emotionally abused. I also struggled with addiction to alcohol, marijuana, meth, and crack. After two years of sobriety, I began to self-harm.
The Dream Center provided a place for me and my family when we were homeless. They gave us support and provided me with months of counseling where I was able to overcome my addictions and insecurities. Most importantly, DC gave us time to heal, safe housing, and an environment full of God to give us hope. Now, I have a full-time job and am four years sober from heroin and meth, two years clean of alcohol, cigarettes, and marijuana. I am no longer a victim but an overcomer of domestic violence, and I have a relationship with God.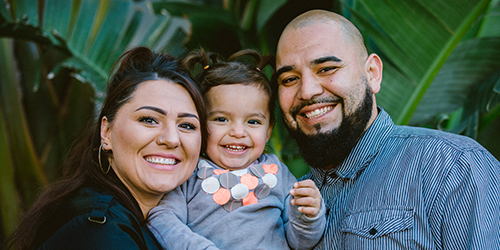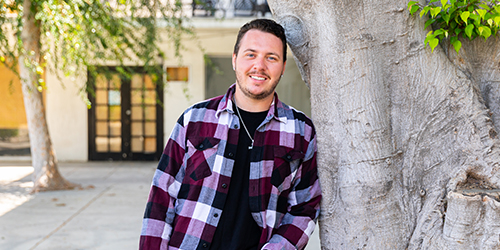 David, Recovery (Discipleship)
At birth my mom left me in the hospital and till I was seven, I was in and out of foster care because my dad kept going to jail. We were homeless, moving in and out of countless drug homes. Then when I was 17, my dad passed away. My mother's side of the family brought me in and I graduated high school and joined the Army. Two years in, I went to jail and became suicidal.
My aunt told me about the Dream Center while I was in jail, so when I was released I came here. This place has given me time to heal and learn that taking my own life would have been the biggest mistake. I have learned a great deal of determination and a lot more discipline than ever before, I am becoming a lot more mature and spiritually stable. I plan on going back into the Army as a career. I have always been a leader, but this place has redefined my leadership qualities and made me a better man of God.
Your monthly commitment of $20 can make a difference.
Make 2020 matter by
making your $20 matter.